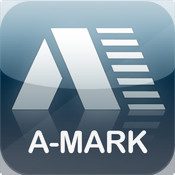 US equity weakness at the beginning of yesterday's trading session caused gold to shoot up over $30.  It looked as if it was going to challenge the recent one year high at $1,263 but when equities, oil, and bond yields mounted a surprising rally, gold methodically trended lower as the day's session came to a close.  Today proved to be a relatively dull day for the yellow metal… it held above $1,220, now a double support level, however, it showed weakness later in the trading day and sold off from its intraday highs.
While ETF demand has been incredibly strong recently, physical demand of gold from India and China has been noticeably weak.  Gold at major Indian trading centers is trading at a steep discount to global gold prices, indicating lackluster demand.  A potential cut in the 10% import tariff on bullion at next week's budget would help bolster gold demand in the region though.  Most of China's gold imports pass through Hong Kong.  The release overnight of official custom's data illustrated that gold imports from Hong Kong to the mainland in January fell to their lowest levels since 2011.   Since demand in December was impressive, January figures may be an outlier.  It is expected that Chinese demand will recover in the coming months.

We believe that everyone deserves a properly developed strategy for financial safety.
Lynette Zang
Chief Market Analyst, ITM Trading