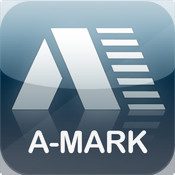 As expected, the Federal Reserve raised its benchmark interest rate for the first time in nearly a decade yesterday.  The commentary associated with the rate hike was moderately dovish though.  Future increases will likely be made slowly and the Fed will consider the overall strength of the economy as well as inflationary concerns.  Nevertheless, the interest rate move reflects the central bank's confidence in the US economy and its belief that it can handle higher borrowing costs.
For as highly anticipated as yesterday's FOMC was, it didn't translate into majorly drastic price movements for the precious metals.  The Federal Reserve rate hike was clearly already priced into gold and while the yellow metal dropped immediately following the announcement, it recovered as the day dragged on.  The USD is on the offensive today and crude oil is down nearly 2% as it approaches seven year lows.  US equities have rolled over and the precious metals have succumbed to the liquidation pressure.  Gold has so far managed to find bids to consistently lift it back above the $1,050 handle but should this give, next support is coming in at $1,000.

We believe that everyone deserves a properly developed strategy for financial safety.
Lynette Zang
Chief Market Analyst, ITM Trading