Tom Hartman Diversification with Precious Metals!
It's common knowledge that portfolio diversification is the key to a successful financial future, gold and silver are the perfect diversification to stocks, bonds and cash.
ITM Trading's Full Cycle Diversification Strategy
Why ITM Trading?
They are a 20 year old, full service precious metals firm specializing in gold and silver products ranging from bullion to rare gold coins. They really strive to assist each client in meeting their goals when investing in precious metals.
We Are Precious Metals Specialist.
We have thrived during the ups and downs of the market while maintaining a very strong reputation. For this reason the Better Business Bureau has bestowed upon on us their highest rating, A+. If you are new to the precious metals markets, our Free Gold Kit along with our expert precious metals consultants can guide you down the path to investing safely, securely and with confidence!
Avoid  mistakes that many gold buyers make!
Request our comprehensive guide to investing in gold and silver delivered to your home or office. It's full of information to help you get the most out of your investment!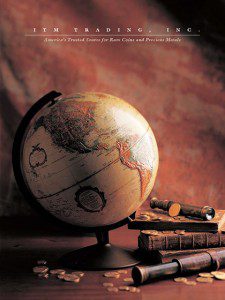 Cover